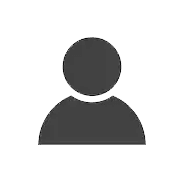 From the time David was allowed to enter his father's children's class shortly before he turned five, through standing at the back Hidetaka Nishiyama's master classes David's path was always that of karate-do, as far as he was concerned.
David never knew a world separate from karate-do from the beginning of sitting below the table of senior meetings of senior instructors such as Leslie Safar, Ray Dalke, and Richard C. Gould.
Training on or watching from the edge of karate floor of Masahiko Tanaka to the ASKF seniors' classes David learned all he could. He trained with senior rank college students as a teenager and taught children karate in his own karate club. Through the years of karate education, competition, and dedicated training, he moved slowly through the ranks under numerous senior blackbelts. He graduated college with multiple degrees, competing on national and international teams and alone, gaining hard-earned blackbelt ranks, and becoming a renowned instructor for many karate organizations. After following the closest to all his father's teachings, he became his father's most trusted student and closes student until his father's death.
Now as a sensei, with continued dedication in training and competition, his karate-do journey still continues. He trains under various instructors under well-respected karate organizations. As head administrator of the ASKF be states only to become an extension of past and present senseis, instructors, and friends such as Jim Howard, Ray Dalke, Leslie Safar, Louis Stifter, Thomas Casale, Patrick McCarthy, ASKF leaders, John Bolosan, Justin Butler, and, always, directly from his late father and primary sensei, Shihan Richard Charles Gould.
Sensei D. Gould holds the position of senior kyoshi of the ASKF, head administrator, chief instructor, oversees the Western and Mountain region of the organization, and is one of the three national directors.
"We are like a dwarf, standing on the shoulders of a giant"
– Bernardus Carnotensis