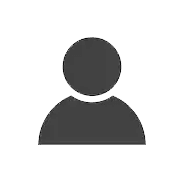 Just a few short months after her son Kevin began karate, Lorry joined Shotokan karate-do, as well. In 1994, her dojo was the Custer Karate Club in Custer, South Dakota under sensei Tony Lammers. Little did she know at the time, but she was fortunate to be training in Shotokan karate, as part of the American Shotokan Karate Federation (ASKF)! Heiser participated in Black Hills Karate Camps, Summer Karate Camps, Quarterly Trainings in Brookings, SD, Black Belt Academy, Gasshuku Camps in MN, and many traditional and Shotokan karate tournaments throughout the Midwest.
In 2000, her younger son Shawn began training karate with Lorry in Custer. In 2001, she received her black belt. After moving to Sioux Falls, SD, in the fall of 2012, Lorry assisted instructing karate at area schools and currently teaches karate at the Dakota Budokan Dojo in Sioux Falls. Lorry's journey continues as a Nidan and training for further rank as well as her students.
Mrs. Heiser holds the position of Renshi of the ASKF, Manager of ASKF Midwestern operations, Chief Instructor in the Sioux Falls area dojos, and is the Senior Secretary of the organization.