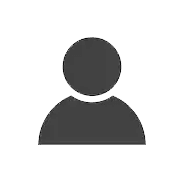 Presently self-training in Orlando, FL. Mr. Howard, who was born and raised in Stickney, SD, began his training in Karate-do at South Dakota State University under Sensei Mark Jennen (Phys. Ed.) and Sensei Richard Gould (SDSU Team). He is a former instructor at the following dojos. In the state of South Dakota: South Dakota State University at Brookings, Brookings Children's Club, Wood Lake Athletic Club in Sioux Falls, Dakota Shotokan Karate in Stickney. In the state of California: Ray Dalke's Shotokan Karate Riverside, The University of California at Riverside, San Jacinto Valley School of the Arts.
In the state of Texas: Texas A&M Shotokan Karate Club (Founder).
Among many instructors, he was able to train under, he credits the following for heavily influencing his life in Karate-do – Sensei's: Richard Gould, Ray Dalke, Leslie Safar, Ed Otis, Jim Garcia, John Flippen, Mark Jennen, Larry Simpson, Stu Giere, Pat Sheppard, Jerry Larson, Doug Raitz, Tom Langrehr, Fred Lorenzen, David Woods, Shadi Barazi, and Urs Kreuter.
Mr. Howard is thankful to the ASKF for helping him find the way to make something of himself at a point in life where he had no idea where his journey would lead. As he states, "I was treated like family by dedicated practitioners who taught respect, honor, loyalty, courage, and a supreme commitment to excellence. Perfect the self, erase the ego, polish the mind, and you will reveal the truth.