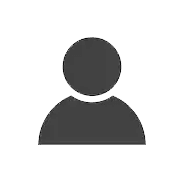 Sensei Jerry Larson began his path of karate under Sensei Richard Gould in 1971 while attended Southwest State University in Marshall, Minnesota. Always directly under Sensei Gould, Larson held one of the most senior positions directly under his sensei. He still holds the position of the ASKF president and the most senior position in the organization.
Through the years attended many high-level classes, seminars, and karate camps under various well-known karate instructors from organizations such as the JKA, AJKA, ISKF just to name a few. He has competed heavily through his years and became instrumental from coaching karate teams, teaching karate to countless students, and instrumental in the development of the ASKF. With a direct lineage to Japan through the ASKF, Larson's education through sensei Gould places him as a leading sensei in Shotokan karate-do. Of the many awards bestowed on him, he holds the status of an ASKF lifetime member.
Sensei Larson holds the position of an ASKF shihan, chief instructor, oversees the Central region of the organization, and is one of three regional directors.