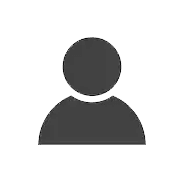 Dr. Shakir Gushgari – 8th Dan
Mr. Gushgari started his karate journey in 1979. Shortly thereafter, he met Sensei Richard C. Gould and started his training journey under him, in Brookings, South Dakota. In February of 1983, the "ASKF" held its first official grading exam where Mr. Gushgari was awarded his first-degree black belt marking him as the first "ASKF" black belt rank recipient.
Mr. Gushgari trained with various fighting arts groups throughout the world including the United States, the Middle East, Japan, and Canada. To improve his Karate, Mr. Gushgari embarked on studying and understanding different arts including Kempo, Judo, and Jujutsu. His loyalty remained to his main teacher (Sensei Gould) throughout his journey where he often discussed various training and arts' principals, with Sensei Gould, who encouraged him to continue exploring various arts to improve his karate ability. In the words of Mr. Gushgari, "… Sensei wasn't only my main teacher, he was my mentor, intellect and older brother. My progress and interest always resided in his heart without a shadow of a doubt." Mr. Gushgari resides in Scottsdale, Arizona.
Sensei Gushgari holds the position of an ASKF Shihan, vice chief instructor, oversees the South and Southwest region of the organization, and is one of the three regional directors.